We had a pretty well-behaved and happy young family at the time, but it seemed as if lying, laziness, arguing, selfishness, and every other bad character quality had taken over in our house. Some kids were arguing while others were throwing things in the house. It was definitely one of those days. I stood in my kitchen so overwhelmed that I literally did not know what to do next. Should I deal with the toddler first or the little fighters? The one that just lied to me or the one arguing with her sister?
Something needed to change.
That's when I began to create what would become my very own consequences chart, hand-tailored to first meet the problems that I was facing that day. I wrote down lying, laziness, arguing, selfishness, and being too boisterous in the house. I grabbed my "Proverbs for Parenting" book off the shelf to see what God had to say about those things.
God actually has a lot to say about all of those things! A ray of hope came over me as I began to create my chart. It took me several days' worth of spare time, but I saw the project through to end.
I hung my masterpiece on the refrigerator, and it was not long until order was restored. And better than ever! The kids who could read referenced the chart to see what would happen if they continued in their miscreant behavior. Even the small children caught the vision and paid much more attention to their actions.
Now laziness was met with extra work. Two children arguing would need to stop arguing and sing Steve Green's "Do everything without complaining and arguing" Scripture-song. The one who hurt her brother would need to offer a sincere apology and a hug. Children being too boisterous in the house would spend some time in the "hard chair." (Just ask our adult children!)
The children caught on quickly and so did I. There was no more confusion over what to do – on their part or on mine. I handed out the appropriate consequence with firmness, but now with more confidence and a lighter heart. The time spent establishing creative consequences paid off for years.
This made such a difference in my mothering, that I want the same for you.
Two of my favorite resources are Proverbs for Parenting, which was super helpful in creating my consequences chart, and Steve Green's Hide 'em in Your Heart songs. The Hide 'em in Your Heart songs were a staple for many years in our home and van. We all learned Scripture from them, but songs like, "Do to Others," "Encourage One Another," and "Without Complaining" were also invaluable in teaching character. The songs played a big role in my consequences chart.
Are there discipline problems plaguing your home? I encourage you to write them down and decide on Biblically-based, creative consequences for each one. I know you will be glad you did!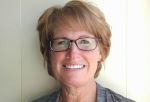 Patti Wright is a former homeschool mom of 30 years. She has eight adult children engaging in professions from law to medicine, and eleven grandchildren. It is her goal to strengthen and encourage younger homeschool moms.