I have so much to say about reading! If I am an enthusiast about anything, it is the concept of teaching children to read well.
I will be writing more about the subject in upcoming blog posts, but for now, I would like to make the following recommendations.
Whatever reading program you choose, make sure it is phonics-based. Phonics gives your child decoding and word attack strategies. Basically, it teaches the sounds that each letter and letter-grouping make, enabling any child to sound out any word, which is the key to literacy.
Many years ago when I taught our first child how to read, I invested in what was at that time the "Cadillac" of reading programs. It was wonderful at the time, but since then I have learned that teaching a child to read should be fairly easy and can be inexpensive.
One program I have used for some of my own children and also for tutoring children in Kindergarten through high school is Alpha-Phonics by Samuel Blumenfeld.  It is simple to use, effective, and very reasonably priced. It is not juvenile in nature so it can be used with dignity at any age. An ideal thing about this program is that it can be used as a quick review – with any gaps in knowledge being found and learned along the way.
Regardless of which phonics program you choose, I hope you will spend focused time daily with your young reader, and that you will make it an enjoyable time. After 30 years of homeschooling, some of my favorite memories are of our daily 10-minute phonics lessons and, following that, being read to on the couch by our newest young reader.
More than that though, those long-ago phonics and reading days provided the tools our children needed for adult success. Without learning to read well, there would have been no reading (or crippled reading) in all the other subjects, and our children would have never reached their current level of success.
Teaching reading well was pretty painless (except for one of our children, but that's another story). Those 10-minutes-a-day daily sessions paid off a hundredfold.
If you are shopping for readers, Bob Books by Bobby Lynn Maslen are totally fun readers.  Ours have lost their covers from being read over and over. They are very simple with black and white illustrations which can be colored by your little artist.
And really, that's it. Unless there are vision issues or certain learning disabilities, it should be that straight-forward and can be that inexpensive.
If you are teaching a young child to read, make it a pleasant time. Go over the short, daily lesson each and every school day. Not one hour once a week! Remember, daily short time periods over long periods of time is a key to success in reading!
If you have been teaching phonics, but your child does not seem to be learning, reach out for help. If you have annual assessments done for your homeschool, that certified teacher would be a good place to start.
*If you are experiencing trouble teaching your child to read and don't know where else to turn, feel free to contact me by filling out the contact form here.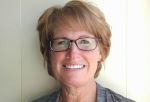 Patti Wright is a former homeschool mom of 30 years. She has eight adult children engaging in professions from law to medicine, and eleven grandchildren. It is her goal to strengthen and encourage younger homeschool moms.