Distraction is defined by Dictionary.com as "a thing that prevents someone from giving full attention to something else."
If we're not careful, distractions can creep into our lives and go unnoticed. No one decides to be distracted.
I first started thinking about this when I realized that our children were waiting for me to finish cooking or laundry or something so that they could be taught their school lessons. I remember a couple of our children waiting and asking, "Mommy, when can we do our school?"
Mothering and homeschooling are such worthy investments of our time and talent, that we need to reign in our distractions in order to "give full attention" to what is best.
Basically, most distractions fit into just a few categories. What distracts you?
Your Phone, Social Media and Electronic Devices
Used carefully, none of these need to be distractions. Something as simple as placing your phone in a different room can be a great distraction solver. Mine is in the other room now as I write.
Consider removing the Facebook app and other apps from your phone so that when you do pick up your phone, you are not so quickly and easily pulled in.
Use your phone and other devices when you choose to use them. Don't let them steal your time from giving full attention where it belongs.
Household Cleaning, Cooking and Laundry
Cleaning, cooking, and laundry are obviously important, but they can distract us from our children just like anything else.
If these are your main distractions, consider enlisting the help of your children, if they are old enough. (And they don't have to be too old to want to be helpers!) If you are willing to adjust your standards, your children can put away dishes, clean bathrooms, and so on.
Freezer meals can be very helpful. The one day spent cooking for a week or a month is definitely worth it.
If your children are too young to really help, do your best to include them in what you're doing. For example, your toddler can help "sort" the laundry or at least play nearby.
Our Own Selves
Recently I realized that I was cleaning under our whole king size bed when I was supposed to be writing a blog post. It was innocent enough. I had decided to put something away (again, instead of writing) and then ended up cleaning under the bed. The cleaning was not a bad thing, it was just the wrong thing at the time. I was distracted from giving my full attention to my first priority, which was writing.
My point here is that we can be our own worst distraction. If that's you too, then focus and self-discipline is the answer.
Outside Distractions
Outside distractions can be all sorts of good things like volunteering, field trips, or Bible studies.
It is important that you value your mission enough to prioritize so that you can stay focused on what you have decided to "give full attention" to.
When trying to decide whether or not to be involved in a certain activity, ask yourself, "Will this enhance my mission or distract me from it?"
"No" can be very difficult to say, I understand, but when it comes to doing what is best for your family, stay focused and say no as necessary.
In Conclusion
What is your desired outcome? If it is to pass on your faith to your children and prepare them for mature and responsible adulthood, then no distraction is worth keeping you from it.
There are all kinds of creative solutions to whatever distractions you may have. For the sake of your children and your family's well-being, solve your distractions, and stay focused on what is most important.
Thirty years later, I can tell you that you won't regret it.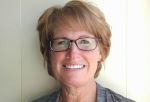 Patti Wright is a former homeschool mom of 30 years. She has eight adult children engaging in professions from law to medicine, and eleven grandchildren. It is her goal to strengthen and encourage younger homeschool moms.